45 days Until Into The Box
Into The Box 2015 is approaching fast! Don't forget to secure your ticket in time.
This week's feature speaker is: Matt Gifford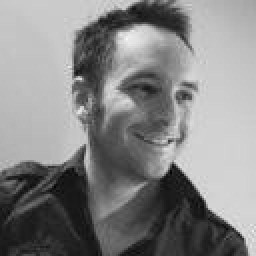 Matt Gifford
Matt is the lead developer and provider of tailored consultancy services for Monkeh Works Ltd. Matt specialises in ColdFusion, however has extensive development experience in other languages. He loves automating workflows and processes. He is an expert contributor to .net magazine, writer for Web Designer magazine and author of Object-Oriented Programming in ColdFusion and PhoneGap Mobile Application Development Cookbook Matt is also a regular speaker and has presented and taught at conferences such as Future of Web Design, Adobe MAX, CF Objective and Scotch on the Rocks. He is the Adobe User Group Manager for Hertfordshire, an Adobe Community Professional and a member of the ColdFusion Advisory Board Matt was shortlisted for the .net Magazine 2011 net awards under the Developer of the Year category, and was the winner of the 2012 Critter awards from ubelly.com, under the Next Big Thing" category.
Q & A with Matt
What made you want to speak at Into The Box 2015?
I'm a big fan of Ortus Solutions products (and documentation wizardry) and I had heard fantastic reviews and things about Into The Box 2014. The company's products and services continue to grow as does it's interaction with the development community. Who would not want to be a part of something so vibrant and passionate?
What does web development mean to you?
It means fun, living and enjoyment. This is the greatest career path, as if you enjoy something so much it's not work. It's a hobby you get paid for. I'm very fortunate to be happy doing what I love to do.
Anything you want to experience during the conference?
I love learning. There is always something new to learn, some new way of looking at a problem or perhaps just resurrecting an old idea or technology and putting a new spin on it. I want to feel empowered with knowledge and buzzing with excitement from the great sessions and speakers.
I also want to experience the mariachi band I heard so much about last year!
What advice would you give to your younger self, knowing what you know now?
Projects differ. Some you'll love, some you'll hate. The same goes with technology you may have to use. Never be put off by any of it. You are still doing what you love to do and every single second of it will make you a better person (although you might not realize it at the time).
And for goodness sake do not wear that horrible blue silk shirt to the nightclubs when you are 18!
This year's lineup of speakers has lots of quality, what other session(s) are you looking forward to attending?
I've always been a big fan of automation and simplifying processes. Whilst all of the speakers and sessions are incredible I'm looking forward to "Behaviour Drive Development, Automation and Continuous Integration" as well as ANYTHING related to CommandBox CLI.
Matt's Session
Winning with Vagrant, Puppet and Chef
It works on your machine but not on a team mates? Coding on Windows but deploying to Linux? Or vice versa? Help remove the risk of deployment issues and problems sharing a codebase with your team members and use a project-wide development environment that is easy to manage and quick to install. Vagrant will help you get up and running with a lightweight and reproducible development environment that is easily shared between your home and office machine or amongst and entire team of developers.