53 days Until Into The Box
Hi everyone! We are getting closer and closer to the big day for the Into The Box 2015 conference.
Did you already secured a ticket for you?
This week's feature speaker is: Kev McCabe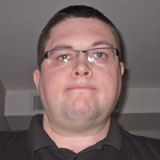 Kev McCabe
Kev has worked with large corporations in the Finance, Media and E-commerce spaces. He's currently a freelance code smith, coach & trainer; With a passion to improve developers from the ground up in all areas of development. He also has a huge Interest in all things Agile since 2002, mainly XP, but of late Scrum & Kanban having become a Certified Scrum Master in 2012 and Accredited Kanban Practitioner in 2013 and SAFe agilist in 2015. Kev started with ColdFusion in 1996 version 2 when it came free with O'Reily's WebSite Professional. Kev is an Adobe Community Professional and runs the London CFML & Web Community. He maintains a blog @ bigmadkev.com and is active on twitter at: @bigmadkev
Q & A with Kev
What made you want to speak at Into The Box 2015?
I didn't :) Luis threaten to tell people how to do BDD wrong, as I had to step in :)
What does web development mean to you?
It means everything to me. It's what I have known for over 18 years and wouldn't change it for all the ….. wait no I would change it for all the money in the world
Anything you want to experience during the conference?
What advice would you give to your younger self, knowing what you know now?
Read Uncle Bob's Clean Code the day it was released and anything else about XP and Craftsmanship
This year's lineup of speakers has lots of quality, what other session(s) are you looking forward to attending?
Migrating legacy applications to ColdBox MVC by Scott Coldwell sounds interesting something I've done and be good to see how others have also done it.
Kev's Session
Behavior Driven Development, Automation and Continuous Integration
In this session we will explore the semantics and theory behind Behavior Driven Development and how it can unify a team with its ubiquitous language. We will then go in a tour of TestBox for applying BDD/TDD into our CFML applications. Our tour will end with setting up a Jenkins Continous Integration Server and building scripts for automated testing and reporting.