69 days Until Intoo The Box - Discount Trivia!
Another week has passed! Don't forget to include the Into The Box 2015 conference in your calendar! (all the info here..)
At the end of this post you will find a special trivia that we have prepared for you. The first 3 to answer all questions correctly will receive a 40% discount for the conference! Are you ready to challenge your knowledge?
Date: May 12th, 2015, 1 day before dev.Objective
Don't forget to secure your ticket in time.
This week's feature speaker is someone you have probably heard of: Luis Majano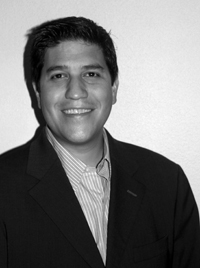 Luis Majano
Luis Majano is a Computer Engineer born in El Salvador and is the president of Ortus Solutions (www.ortussolutions.com), a consulting firm specializing in web development, architecture and professional open source support and services. His background includes over 14 years of software development experience, architecture and system design. He is the creator of the ColdBox Platform (www.coldbox.org), ContentBox Modular CMS (www.gocontentbox.org) and is an Adobe Community Professional.
Q & A with Luis
What made you want to speak at Into The Box?
I guess I have no choice as I am the one organizing the conference :)
Apart from being the organizer, I am also the author of the majority of the products, so it is a delight to be able to have a venue to speak about them.
What does web development mean to you?
Ever since I was a kid I loved to solve problems. I also loved when you have a blank canvas and you can paint or create a project from nothing. Web development is a career where problem-solving is at its best. Full of challenges, intricacies and lots lots of learning. For those reasons, web development is just something that is part of me that I love.
Anything you want to experience during the conference?
A sense of community. Last year we had a blast. Over 60 developers and managers from around the globe converging for more than 12 hours of geekness and fun! Being able to meet folks from all walks of life, talk to them and get a first-hand perspective is priceless!
What advice would you give to your younger self, knowing what you know now?
Warm up before any tennis match, if not your knees will regret it!
This year's lineup of speakers has lots of quality, what other session(s) are you looking forward to attending?
Winning with Vagrant, Puppet and Chef
Matt is a great speaker, super talented and funny. The topic is something that really interests me in how to bring even more automation into our development.
Real Life ContentBox Modular CMS
This session will feature 3 speakers and how they implement a real-life project in 50 minutes. So I can't wait to see if they actually pull-it off.
Behavior Driven Development, Automation and Continuous Integration
This is my own session, but I am mostly looking forward to badgering Kev McCabe :)
Luis's Sessions
Go Commando with CommandBox CLI
CommandBox is a standalone, native tool for Windows, Mac, and Linux that will provide you with a Command Line Interface (CLI) for developer productivity, tool interaction, package management, embedded CFML server, application scaffolding, and some sweet ASCII art. It seamlessly integrate to work with any ColdFusion (CFML) project as it is also written in ColdFusion (CFML) using our concepts of CommandBox Commands.
Killing Shark-Riding Dinosaurs with ORM
We have gone through the pain and frustrations that come with maturing with a technology such as ORM powered by Hibernate. This advanced session will cover on how to leverage both ColdFusion and ORM to start creating amazing applications that will be as lethal as a dinosaur riding a shark with an Uzi. We will cover ORM session management, virtual service layers, dynamic finders, dynamic counters and an enhanced Hibernate Criteria builder for ColdFusion to create easy and programmatic HQL queries.
Behavior Driven Development, Automation and Continuous Integration
In this session we will explore the semantics and theory behind Behavior Driven Development and how it can unify a team with its ubiquitous language. We will then go in a tour of TestBox for applying BDD/TDD into our CFML applications. Our tour will end with setting up a Jenkins Continous Integration Server and building scripts for automated testing and reporting.