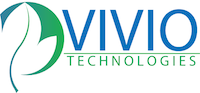 We are very excited to announce that Vivio Technologies will be sponsoring Into The Box this May! We have also been great partners with Vivio Technologies for ContentBox hosting and the Open CFML Foundation.
Vivio Technologies provides professional managed hosting solutions for businesses and individuals of every shape and size. We offer shared, VPS, dedicated, and cluster hosting solutions and back them up with managed support of every kind. If you have a project or service and do not have the time or the budget to professionally manage your server infrastructure, then we are the perfect solution.

With deep knowledge of both Adobe ColdFusion and Railo CFML processing engines, Vivio can provide the ideal and fully customized managed hosting solution designed specifically for your application. Talk with one of our sales engineers or visit us online to learn how we an work closely with you to design your perfect managed hosting environment today!