CommandBox Workshop at ITB2017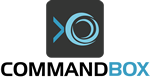 I'm excited to be teaching one of our workshops for Into The Box 2017 this year for our CommandBox Deep Dive. We'll be covering all sorts of advanced topics, especially managing servers and extending the CommandBox core with modules to add your own behaviors and write CLI tools in CFML.
Here's the list of prerequisites:
A working knowledge of CommandBox's shell and basic commands
Have the latest stable version installed already
A GitHub account and Git CLI installed (if you want to follow along with publishing packages)
We will focus on hands-on exercises and will end the day with each student building their own CommandBox module and publishing it to ForgeBox. Here's the ful overview of our planned agenda:
Introductions/checking prerequisites
Meet others in the class
Gather each student's expectations for the class
Ensure everyone has CommandBox installed and is ready to go
Usage Overview
Review help system
Demo REPL and uses
Learn about scaffolding commands
Advanced scripting features

Native binary execution
CommandBox expressions
Running CFML from the CLI
Native scripting with CFML
Running .cfm files from your CLI
Creating recipes
Creating Unix "hash bang" scripts
Accessing parameters
Using a database in a stand-alone cfm script
Server Management
Start/stop servers
Multi-engine support (Adobe, Lucee, etc)
Manage servers
Server.json
Handling CF configuration
Using CommandBox for cloud deployments (Heroku, Docker)
Package Management and Authoring
What is ForgeBox.io
Find and install packages
Update packages
Creating a package
Package scripts
Creating a ForgeBox account
Publish a package to ForgeBox
Extending CommandBox
Modules
Interceptors
Custom Commands

Printing ANSI formatted text
Interacting with the user
Handling proper exit codes
Exercise Time
Let's build something!
Work in teams or alone to create a CommandBox module that does something cool and publish it to ForgeBox and GitHub.