Into The Box 2016 Speaker Highlights - Darren Pywell
Into The Box Conference 2016 (all the info here..)
Remember, June 14th, 2016, 1 day before dev.Objective. Don't forget to secure your ticket in time.
Meet Into The Box 2016 Speaker: Darren Pywell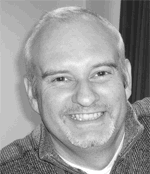 Darren Pywell
Darren Pywell is co-founder and Chief Technical Officer at Intergral.
Darren has over 25 years of experience working at a senior technical level and is responsible for architecting Intergral's innovative products. Darren has been using and working with ColdFusion since 1997.
Q & A with Darren
What made you want to speak at ITB 2016?
I love cutting edge stuff and Into The Box always cutting edge...
Anything in particular that you want to experience during the conference?
The next big thing in the CF world!
Tell us something random about yourself:
I was once intercepted by an F-16 fighter jet.
Darren' Session
Production Debugging with FusionReactor Sponsor
Ever wanted to debug in production safely? Now you can with FusionReactor. In this session we will install and review FusionReactor for monitoring and now debugging production applications. We will also introduce you to a ColdBox application profiling tool called ProfileBox.