Into The Box 2016 Speaker Highlights - Luis Majano
Into The Box Conference 2016 (all the info here..)
Remember, June 14th, 2016, 1 day before dev.Objective. Don't forget to secure your ticket in time.
Meet Into The Box 2016 Speaker: Luis Majano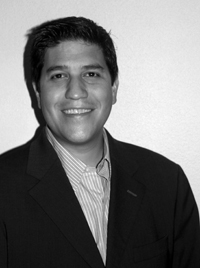 Luis Majano
Luis Majano is a Computer Engineer born in El Salvador and is the president of Ortus Solutions (www.ortussolutions.com), a consulting firm specializing in web development, architecture and professional open source support and services. His background includes over 16 years of software development experience, architecture and system design. He is the creator of the ColdBox Platform (www.coldbox.org), CommandBox CLI (www.ortussolutions.com/products/commandbox), ContentBox Modular CMS (www.ortussolutions.com/products/contentbox) and is an Adobe Community Professional.
Q & A with Luis
What made you want to speak at ITB 2016?
I had no choice. I am the one organizing it :)
Anything in particular that you want to experience during the conference?
Community. This conference's purpose is to bring developers together and learn.
Tell us something random about yourself:
I secretly love mariachi music. I love doing the howling call and shouting.
Luis' Sessions
Keynote Ortus
A Software Revolution!
BDD Testing & Automation from the Trenches
This session will build up on the ColdBox RESTful services session by creating a TestBox test suite for the RESTful service. We will review everything from installing TestBox, creating BDD specs, running them in different formats and finally automate it via Jenkins for continuous integration.
Packages, Commands, ForgeBox 2.0 Funkyness!
In this session we will introduce you to CommandBox packages. Everything you need to know to create and manage your packages. We will then explore the ability to share your package in ForgeBox and dominate the world.
Conquering ORM with DataBoss tech tasting session
In this session, we will review Ortus DataBoss: An ORM Dynamic Administrator. We will leverage this tool to create and even manage complex ORM applications with ease. Stop trying to figure everything out with ColdFusion ORM, DataBoss will do the heavy lifting for you.