Into The Box 2016 Speaker Highlights - Nolan Erck
Into The Box Conference 2016 (all the info here..)
Remember, June 14th, 2016, 1 day before dev.Objective. Don't forget to secure your ticket in time.
Meet Into The Box 2016 Speaker: Nolan Erck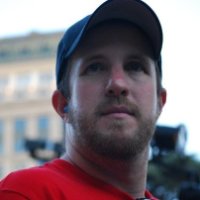 Nolan Erck
Nolan Erck has been developing software professionally for more than 19 years, starting in the video game industry as a Tools Programmer advancing to web development in 1999. He has worked on high profile projects for LucasArts, Maxis, Lisa "Left Eye" Lopes, Schools Credit Union, and Alive N Kicking Magazine among others. His list of credits includes Grim Fandango, Star Wars: The Phantom Menace, SimPark, and SimSafari, as well as high-traffic websites for a variety of technology based companies.
Nolan currently co-manages the SacInteractive User Group and is an active member of the Web Developer community, giving presentations on Object-Oriented Programming and Web Development for groups across Northern California. Nolan is also certified in Adobe ColdFusion, and is an in-demand consultant, providing training and development experience for a variety of companies.
When he's not consulting or talking about himself in the third person, Nolan can usually be found working on one of several music projects.
Q & A with Nolan
What made you want to speak at ITB 2016?
I had a great time speaking at ITB last year and wanted to do it again!
Anything in particular that you want to experience during the conference?
I plan to level-up my Command Box skills!
Tell us something random about yourself:
I'm a music junkie -- I'm constantly going to concerts, buying records, or recording in my studio.
Nolan's Session
Best Practices are Best, Except When They're Not tech tasting session
A code-review of sorts where we go over some of the real-world situations when things just don't go the way the Stack Overflow Gods say they should. We'll look at the pros and cons of solutions in these situations and the lessons hopefully learned along the way. We all see lots of "well I would never do it THAT way" comments on blog posts, mailing lists, and the all-mighty Stack Overflow. But what about when you HAVE to do it that way? Let's look at some of these situations and talk about different solutions that might not be the most elegant, but solved the problem, and helped us learn something for making the next version of our app better.