Meet Brian Klaas - Speaker Interview for ITB 2017
Having seen Brian speak a couple of times, I was happy to see he submiitted a talk to Into The Box 2017. I really enjoyed his talk about AWS at CF Summit a couple of years back, and can't wait to see what's new. AWS is an awesome platform, and its growing every day. If you haven't dived into AWS, I recommend you listen to Brian, to get you started.
Brian Klaas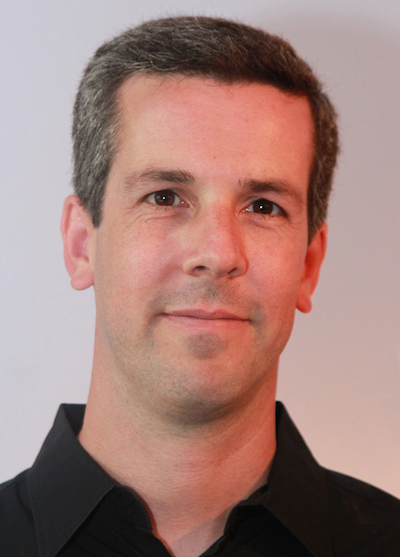 Brian Klaas is the Senior Technology Officer at the Johns Hopkins Bloomberg School of Public Health's Center for Teaching and Learning. As the architect for eLearning technology at the School, he leads a team that designs and delivers custom online courseware to students and members of the public health workforce around the globe. In addition to designing software and delivering courses, Brian is the manager of the Johns Hopkins Web Technology Forum, teaches "Introduction to Online Learning," and leads faculty training and development courses. Brian has presented on software development and eLearning at conferences throughout the country, including jQuery US, cf.Objective(), CF Summmit, NCDevCon, Adobe MAX, UBTech, and CUE.
Sessions at Into The Box 2017
Level Up Your Web Apps with Amazon Web Services
Amazon Web Services (AWS) is well known to developers for providing a vast army of on-demand servers on which you can run anything, including CFML or Node.js. AWS offers a whole lot more than servers in the cloud, though. AWS is comprised of over 40 services which enable powerful Web/mobile application functionality, and you can tap into nearly all of them using your favorite programming language. With only a few lines of code, you get powerful, hugely scalable functionality that would otherwise be near-impossible to build yourself. Examples will be in CFML, Node.js, and Python. In this session, you'll learn to: Get super fast, infinitely scalable file storage with Amazon Simple Storage Service (S3) Distribute static assets globally with a powerful content distribution network (CDN), CloudFront Invoke on-demand Node.js microservices through AWS Lambda Utilize a high-throughput NoSQL datastore with DynamoDB Plan for common problems when dealing with cloud service providers -----
Speaker Questions
We asked Brian a few questions, here are his answers.
What made you want to speak at ITB 2017?
It's a vibrant cross-section of the CFML community, and features a lot of advanced topics, which I really appreciate.
Anything in particular that you want to experience during the conference?
Learning more about *Box products, and hanging out with some excellent speakers!
Which Speaker at ITB do you want to sit down with and ask a few questions?
My buddy Gavin Pickin, because he has such an inspirational view of the CFML community.
Tell us a little more about your Sessions at ITB
Between AWS, Azure, and Google Cloud, there are hundreds of services for a developer to choose from when building out the next great feature of their Web app. This session is a fast introduction to a bunch of services that are both truly useful and truly easy to use from within your CFML apps.
Why should an Attendee not miss your session?
Development is moving to the cloud. There's no two ways about it. There are incredibly powerful services that provide opportunities for us to bring new features to our clients at low cost and low risk. There are so many services, however, that it can sometimes feel overwhelming. This session shows you that it's easy it is to tap into this power, and will give you ideas of how to level up the features in your Web apps with no risk to your current infrastructure.
What's your favorite *Box Product and Why?
TestBox has saved me more development hours than I can count.
Tell us something random about yourself:
I recently became a dad to three teenage boys.
---
Brian, Thanks for taking the time to answer these questions!
Tickets still available - don't miss out.