Meet Gavin Pickin - Speaker Interview for ITB 2017
Gavin works as the ContentBox evangelist, so you'll see him at the ContentBox workshop, and teaching a couple of sessions on ContentBox at ITB. He has been involved with all of the past ITBs, and has been a member of the Ortus team for 2 years.
Gavin Pickin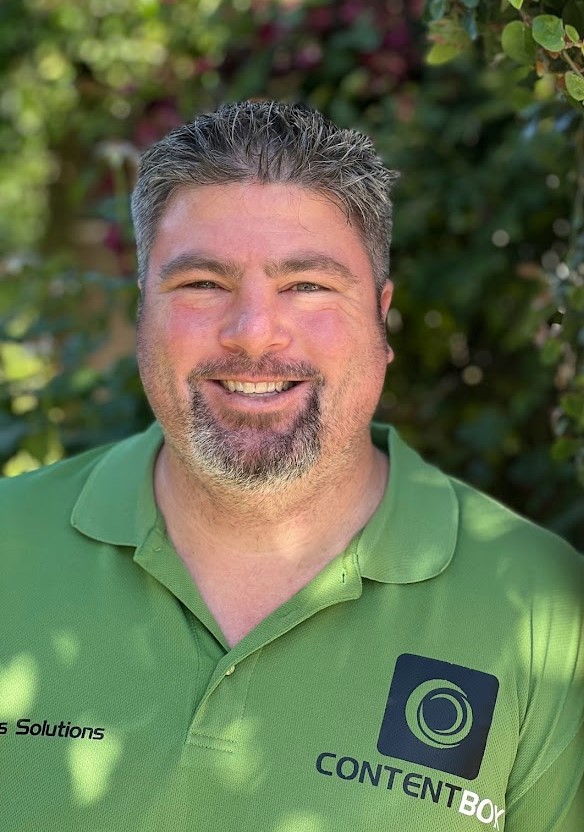 Gavin started using ColdFusion in 1999 when working for the university of Auckland in New Zealand before moving to California. He has lead teams, trained new developers and worked the full stack from graphic design, HTML CSS JavaScript through to ColdFusion MySQL and server administration.
Gavin has a passion for learning and cannot understand why the 9-5ers aren't listening to podcasts while changing diapers, watching video tutorials while cleaning baby bottles and folding clothes, or putting the kids to sleep with soothing phone gap mobile application cookbook recipes.
You will find him blogging at gpickin.com and on twitter @gpickin and occasionally being mocked on cfhour's podcast.
Sessions at Into The Box 2017
ContentBox API Unleashed
ContentBox has been designed from the ground up to be a CMS for the future. Integrating with API servers and clients is key to this future, and you'll learn how ContentBox achieves that in this session.
Out of the box, ContentBox supports several formats for all of your publicly consumed content, like pages, blog posts, categories lists. To get the data is simple, so simple, you'll find it amazing.
ContentBox also has a hierarchical data storage mechanism call ContentStore. This is how all of the IntoTheBox speakers & sessions are displayed on the website, and in the mobile app.
-----
Speaker Questions
We asked Gavin a few questions, here are his answers.
What made you want to speak at ITB 2017?
My core mission in life is to help people. This is why I try to be an active participant in the community, whether its the CFML Community, local user groups and startup community, or the local AYSO Soccer region. Speaking at Conferences is one of the ways I can give back, I have been involved with every Into The Box, so this was an easy choice.
Anything in particular that you want to experience during the conference?
Like most people, the number 1 reason they attend conferences, is networking. I have made a lot of great friends in the CFML Community, getting to sit down, enjoy a meal, tell war stories, plan the future of our language, or just have some face to face time with some of the best in our industry ( without hiding a 100x100 twitter avatar ), is a major highlight of my year.
Which Speaker at ITB do you want to sit down with and ask a few questions?
Eric Peterson. He is a smart cookie, doing lots of great things, I need to pick his brain.
Tell us a little more about your Sessions at ITB
My session on ContentBox API Unleashed is going to show you all the ins and outs of what is already built into ContentBox for API Consumption. We're going to look at how the ITB Mobile app runs off of ContentBox, and how you can already gain access to your ContentBox site today via that internal API.
Why should an Attendee not miss your session?
I am the ConventBox Evangelist, and spend a good amount of time planning and working on ContentBox. As a Consultant for Ortus Solutions, I have helped customers extend ContentBox with APIs, and now we're building some of the best parts into ContentBox itself. We are also going to look at how to extend ContentBox's api, with some more juicy goodies, but you'll have to attend to find out more.
What's your favorite *Box Product and Why?
ContentBox. Its just the base for everything I do. I don't see a reason to run a project without ContentBox now. All the core basics I need, users, roles, permissions, customization of settings, fully skin able and adjustable admin, and easy to extend. I admit though, without CommandBox, I don't know how I would survive.
Tell us something random about yourself:
I represented Northern California and Southern California Cricket Associations ( in the same year ) and competed in the United States National Cricket Tournament in Dallas. I have also played Cricket in Los Angeles which was shown on Dish Network. Who knew there was Cricket in the USA huh?
---
Gavin, Thanks for taking the time to answer these questions!
Early bird ticket pricing still available - don't miss out.