Meet Giancarlo Gomez - Speaker Interview for ITB 2017
We are happy to announce that Giancarlo will be speaking this year at Into The Box. Websockets are interesting, but what would you use them for. Find out with Giancarlo
Giancarlo Gomez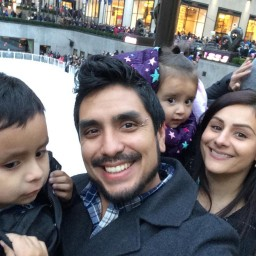 Giancarlo Gomez is a full-stack developer with over 17 years experience with various languages, technologies and a passion to continue to learn. He has been a designer, developer and project lead for several companies stateside and can even say this path took him across the pond years back for a piece of software he wrote that required installation and configuration. The internet was much slower back then and a flight was required . He is the owner/lead developer of Fuse Developments, Inc. established in 2004, his consulting business specializing in web and mobile development and CrossTrackr, Inc., a SaaS for the CrossFit community, targeted towards athletes and gym owners providing real-time insight into athletic progress and health metrics. He is also the co-manager for the South Florida Adobe ColdFusion Users Group. You can find him on Twitter and GitHub @GiancarloGomez and read his occasional ramblings at www.giancarlogomez.com. On his spare time, he plays with his kids and occasionally stares at his wall of guitars remembering the good old days of traveling and playing music on stages.
</div>

Sessions at Into The Box 2017
Adventures with WebSockets
Skip the explanation and let's get into some code. Review a couple of concept apps and how to build them using WebSockets. A live dashboard, a collaborating form, a little game and maybe the good old chat. Discuss some tips and tricks to help keep them up and running thru several failure points. -----
Speaker Questions
We asked Giancarlo a few questions, here are his answers.
What made you want to speak at ITB 2017?
Continue to teach the community about things they can do with WebSockets
Anything in particular that you want to experience during the conference?
See friends, network and learn from peers
Which Speaker at ITB do you want to sit down with and ask a few questions?
Not a particular one
Tell us a little more about your Sessions at ITB
We will skip introductions about what WebSockets are and what they replace and go right into working demos which I will walk the audience thru so they can see what can be done with WebSockets.
Why should an Attendee not miss your session?
WebSockets allow us to do some pretty neat things and it is widely supported. If you want to see working examples and ask any questions you have then this should not be one to miss.
What's your favorite *Box Product and Why?
CommandBox - REPL and easily bring up a CF Engine
Tell us something random about yourself:
I am a ʺheadlinesʺ reader when it comes to my RSS feeds. Takes a lot to get me to dig further in.
---
Giancarlo, Thanks for taking the time to answer these questions!
Tickets still available - don't miss out.
Into The Box
ColdFusion & Java, Redefined. Into the Box is a yearly web technologies and software craftsmanship conference based around all Box products from Ortus Solutions.
Categories
Recent Entries
Subscribe
Archives