Meet Mike Brunt - Speaker Interview for ITB 2017
Mike Brunt has some interesting insight into Tuning and troubleshooting ColdFusion. I know a lot of people are interested to see his session. We're so glad Mike can make it to ITB 2017.
Mike Brunt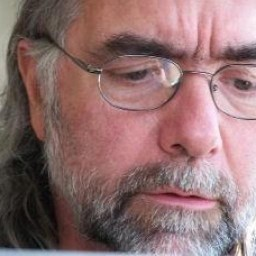 Mike has been using CF since 1996, version 1.54 (dbml) and is still actively working in ColdFusion 2016 and has on all versions in-between. In addition Mike often works in Java servlet container environments also. He also co-founded Webapper LLC and worked on the implementation side of SeeFusion
Sessions at Into The Box 2017
Tuning & Troubleshooting ColdFusion Using Native Tools
There are various tools and utilities which ship with ColdFusion and tend to be ignored when tuning is needed, also when trouble strikes. Server Monitor, for instance, is very powerful when used correctly. This practical session will show how to get the best from these powerful, built-in tools. -----
Speaker Questions
We asked Mike a few questions, here are his answers.
What made you want to speak at ITB 2017?
In the face of ʺfashionʺ challenges I feel the ColdBox Suite keeps .cfml fresh.
Anything in particular that you want to experience during the conference?
Mainly to learn what I can from so many great speakers and to re-connect with dear colleagues.
Which Speaker at ITB do you want to sit down with and ask a few questions?
Tough one, Brian Klaas
Tell us a little more about your Sessions at ITB
I always want to make my sessions as practical as possible, so this will be with load-testing, live monitoring and analysis.
Why should an Attendee not miss your session?
It will be exciting and somewhat unpredictable.
What's your favorite *Box Product and Why?
CF Config in prospect, as migrating server settings can be a real pain.
Tell us something random about yourself:
I am a Permaculture Certified Designer running a farm in Cheshire Oregon, this gets me involved in re-generating our biosphere.
---
Mike, Thanks for taking the time to answer these questions!
Tickets still available - don't miss out.