Meet Raymond Camden - Speaker Interview for ITB 2017
Everyone knows Ray Camden, well maybe not everyone, but I would be surprised if you have been in the CFML community without reading one of his blog posts, or using one of his CFML tools. Ray has done so much for the community, and even though he is working with IBM now, he still frequents a lot of CFML Conferences, sharing all of the new technology he is working with. Ray's session at ITB this year is a perfect example.
Raymond Camden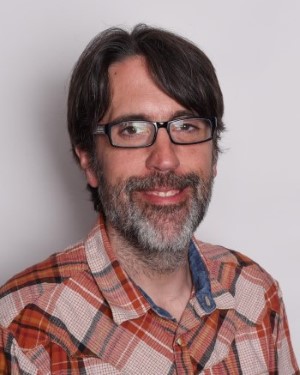 Raymond Camden is a developer advocate for IBM. His work focuses on LoopBack, API Connect, serverless, hybrid mobile development, Node.js, HTML5, and web standards in general. He's a published author and presents at conferences and user groups on a variety of topics. Raymond can be reached at his blog (www.raymondcamden.com), @raymondcamden on Twitter, or via email at raymondcamden@gmail.com.
Sessions at Into The Box 2017
Kick Your Server to the Curb and Go Serverless
Serverless is an exciting new way for developers to set up their back end. Less management, more code, what can go wrong with that? In this talk, I'll explain what serverless is, where it does, and does not, make sense, and then talk about the open source OpenWhisk project and how developers can use it to kick their server to the curb! -----
Speaker Questions
We asked Raymond a few questions, here are his answers.
What made you want to speak at ITB 2017?
Because I knew it was being run by people passionate about the community.
Anything in particular that you want to experience during the conference?
Meeting with folks from the community.
Which Speaker at ITB do you want to sit down with and ask a few questions?
I'd like to ask John Farrar why he likes VUE and why I should consider it.
Tell us a little more about your Sessions at ITB
I'll be talking about serverless and why you may want to consider it for your application needs.
Why should an Attendee not miss your session?
Serverless is becoming more and more popular as an alternative to the traditional app server setup. While certainly not a replacement for *all* use cases, it can be a compelling, and far simpler, solution than a traditional app server like ColdFusion or Node/Express.
What's your favorite *Box Product and Why?
CommandBox - it has changed the way I use ColdFusion and because I love being able to fire up a quick Lucee server for testing.
Tell us something random about yourself:
I like commercial aircraft, big jets especially.
---
Raymond, Thanks for taking the time to answer these questions!
Tickets still available - don't miss out.