Into The Box Conference 2016 (all the info here...)
Remember, June 14th, 2016, 1 day before dev.Objective. Don't forget to secure your ticket in time.
Meet Into The Box 2016 Speaker: Scott Steinbeck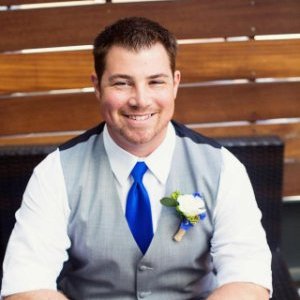 Scott Steinbeck
Software developer specializing in web and mobile application development. Over the last 10 years I have produced 100+ websites including site for: Company Storefronts, Online Shopping, Customer Relationship Management, Content Management Systems, Engineering Plan Rooms, Educational Testing, Learning Information Systems, Agricultural Tracking & Analysis, Automated Billing, Report Forecasting, Agricultural Scouting, GIS Mapping Solutions, Irrigation Management, just to name a few.

I enjoy working with ColdFusion, and all sorts of JavaScript Frameworks like: ReactJS, Angular JS, ExtJS, Ionic Framework, jQuery, etc. When I'm not programming you will most likely find me tinkering with electronics or woodworking.
Q & A with Scott
What made you want to speak at ITB 2016?
Really love the box* products.
Anything in particular that you want to experience during the conference?
Meet some great developers and learn something new.
Tell us something random about yourself:
I love chicken wings.
Scott's Session
Building Mobile Apps with ColdBox REST
Were going to take a in depth look at connecting your ColdBox site with a mobile app using ColdBox & Ionic Framework. Ionic is a mobile framework built on Angular JS and comes with a lot of features out of the box. Its very easy to customize, comes with a CLI and a great ecosystem of tools to help get your mobile app up and running on your phone quickly. This talk will walk though the process of setting up a simple REST backend to communicate with our mobile app, and then we will create an app with a slide menu with a list of pages all pulled from the ColdBox REST API dynamically.