Tell us about...
Tell us something funny about yourself?
From my junior year of high school, I knew with absolute certainty that I was going to be a university professor of English literature. As you may have guessed, because my ITB session isn't a lecture on HamletBox, even best laid plans of mice and men often go awry.
---
Why should companies or developers modernize?
For companies, the reasons to modernize are numerous and compelling. Modern workflows and approaches to development are more efficient, less brittle, faster, more flexible, and attract better talent. The reasons for developers are similar; but I would add, not least importantly, that there's a lot of fun and excitement in what you can achieve with modern coding practices.
---
Why is ColdFusion (CFML) still relevant?
CFML is an actively developed language (both engines!) with a community of developers who are passionate about what they do. Developers building with CFML are using advanced tooling and modern coding practices to deliver fantastic apps. Community + Development + Results = Relevant.
---
What would you like to experience during the conference?
I'd like to experience advanced CFML coding, practices, and ideas that I can bring home and implement; to have interactions with really intelligent developers who can help me become a better developer myself; to have my mind blown a few times by some amazing new *Box development.
---
Which speaker at ITB do you want to sit down and ask a few questions?
Hard choices! I'd say Matt Gifford. His early CFML API wrappers got me interested in writing my own. He's not usually on this side of the pond, so ITB is a chance to actually meet and speak in person.
---
Why should attendees go to your session?
If you're looking for ways to get some real-world, hands on experience with Swarm, this is the session for you. Docker is exciting, but the roadmap to container orchestration can be downright confusing. We'll be looking at practical approaches and concrete steps to actually learning and deploying Swarm. And we'll build an awesome API mashup app along the way.
---
What is your favorite *Box Product and why?
CommandBox is the easiest answer here, so I'll go with what might be a less common choice: ForgeBox. It encourages open source CFML contributions and provides modular solutions to common developer problems. It's like a magic code toolbox; I can reach in and pull out all the components I need to quickly build an application, connect to an API, etc.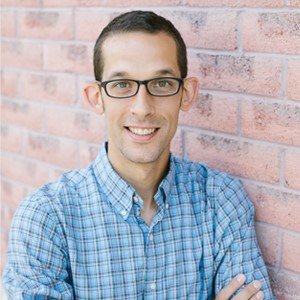 Meet our speaker
Matthew
Clemente
Matthew is a Founding Partner of Season 4, LLC, a team of designers, programmers, and writers working in the legal industry. After studying English, he took the road less traveled and one day realized, much to his own surprise, that he had become a developer. Perhaps because code can be poetry and applications are the built on creativity, logic, and language, he, like Alice, decided to keep going down the rabbit hole, to see where it would take him. He's been building with ColdFusion since MX 7.
He's a husband, father, and always trying to be better. You can find him on Twitter (@mjclemente84), Github (@mjclemente) and he blogs, time permitting, at the cleverly named blog.mattclemente.com.
.